Discover the possibilities at our strategic location
Storage & transshipment
Strategic location, total solution
Perfect for exceptional objects
Our facilities are perfect for storing machinery, containers, offshore equipment and construction equipment.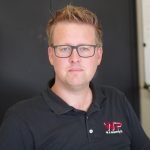 +31 345 619 319
Contact us
Direct communication
At W.P de Koning BV you are assured of close contact and direct communication. We are flexible in operation and reliable.

Storage space to offer. Our facilities are perfect for storing machinery, containers, offshore equipment, construction equipment or medical units. Located next to motorway A15 and Hollands most important waterway the river "Waal" we can handle big equipment. Due to our inhouse possibilities for lifting, handling and transport we can offer quick service without extra costs due to plannings issues.
The biggest advantage we have to offer over quay or harbor sites is the ability to react quick and deliver your goods anywhere needed just in time. Give us a call and we will check your goods, we can arrange all necessary work that has to be done to it and bring it everywhere.
Next to storage space we also have all kinds of iso containers for rent. For short and long term on any location available. For most jobs a 20" container with inside dimensions of 5.9 x 2.35 x 2.3 meters will do the job but we offer containers from 4" to 45"  to match your demands.
Special services related to storage is loading and unloading of containers and flatracks. We are certified for lashing and can offer complete packages including transport.
We offer a total solution with fast transportation from and to other locations. With our crane we are able to load and unload your objects on every location. Furthermore, for flatracks and open-top containers we offer the service to collect the cargo in a regular way, in order to load it into a container and prepare it for shipping at the port.