Dedicated Team of ingenious people
Company profile

We act with responsibility and focus on the long term.
W.P. de Koning BV was founded in 2008 by Willem de Koning. Drawing on expertise, we have grown to a company with 10 employees and hundreds of clients. 
Dedication and passion are paramount in our culture. We find it important to be engaged with both clients and employees and to stay up to date on the latest branch knowledge. Giving our employees the ability to develop is one of our core values. 
Our team
Working with a team of ingenious people, thinking out of the box and having the drive to show that things are possible is in our blood. Whether we give advice, do a transport or solve a complex issue, we strive for ultimate client satisfaction.
Over the years, W.P. de Koning BV has developed to a total solutions partner in the logistic world. Through the timeline below, we'd like to share our history and projects with you. 
July 2008, Heukelum, The Netherlands
Started with civil engineering and tipper transport. Supply of workers for ground excavation, waterway maintenance and roadworks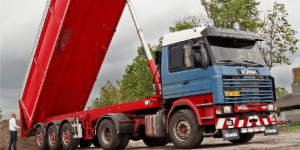 December 2008, Heukelum, The Netherlands
Waterway maintenance. Restoring the lock in Gouda to it's former glory with antique wood and lot's of welding under cold winter conditions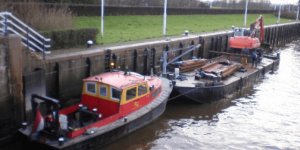 September 2009, Heukelum, The Netherlands
Certified as 'Training company' after self being trained as pupil coach and specialist trainer.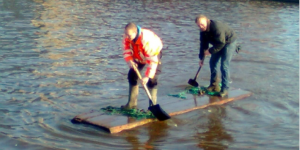 July 2010, Rumst, Belgium
Started with transport for Atlas Copco Rental, based on former contacts asked to start organizing international transports that may contain things as time pressure and/or highly demanding customers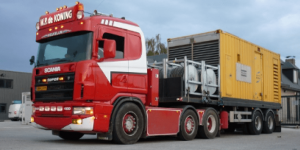 December 2011, Heukelum, The Netherlands
Staff pictured for christmas. From left to right: Pieter, Louis, Arij, Rob, Willem, Marinus, Wouter and on the second row: Daniël and Johan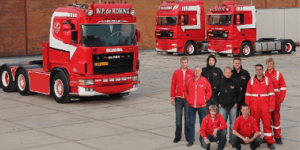 Februari 2012, Prijedor, Bosnia.
Humanitarian aid to Bosnia under very cold winter conditions. Lot's of snow and temperatures to -25 celcius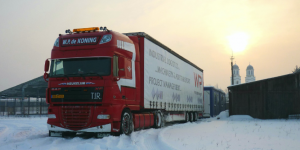 For our lovely Italian customer Europatir we did 6 tours from Italy to North Norway. At the destination Alta we delivered the massive steel cables for an hanging bridge.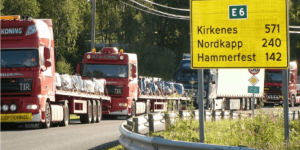 September 2012, Heukelum, The Netherlands
To improve on everything we do is our nature, time and time again. To secure this we certified ISO 9001. Nice to know; after the new norm ISO 9001-2015 came in 2015 we were the first logistic company that has been certified under the new norm.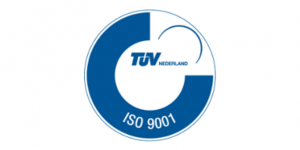 March 2013, Tiel, The Netherlands.
Bought our first new truck, Scania 6×2/4 low deck tractor with ADR and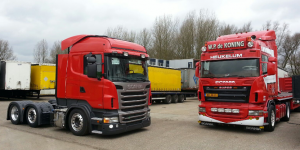 May 2013, Leerdam, The Netherlands
Our first demanding special transport. Half build 4 meter wide boat over a short distance but with a seriously narrow railway crossing left only centimetres to spare.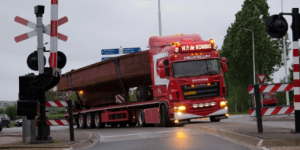 January 2014, Hellevoetsluis, The Netherlands
With the take over of Van Oorschot Transport we've got a range of new customers with demanding orders mostly based on Out of Gage Flatrack and Container transport. Together with the 5 special trailers included in the deal that Johan had invented we had the opportunity to widen our services.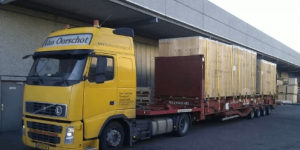 May 2014, Bergkirchen Germany,  König & Kaiser GmbH
Started of business with my sister Anne Kaiser to develop a German branch based on our knowledge, the Dutch way of "getting things done" and the Bavarian demand for solutions.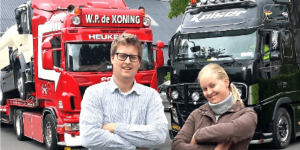 June 2014, Renswoude, The Netherlands
After 1,5 year of development production started the  fifthwheel adjustable in length and in height . Still unique on the market and the best solution for 6×2 lowdeck tractors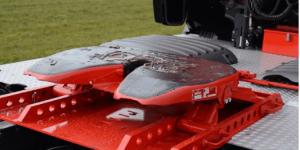 January 2015, Heukelum, The Netherlands
We already did our in-house permit appliance but also got certified as pilot to guide exceptional transports in the Netherlands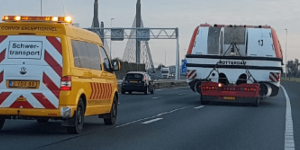 November 2016, Belgium – Russia
Transportation of Hurricane Booster from Belgium to 2000 km behind Moscow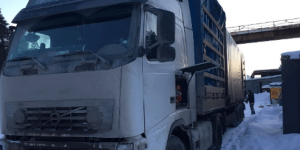 December 2016, Erbil, Iraq
Various transports to deliver Rapid deployment hospitals to the Mosul region. We thought out an smarter way to deliver faster.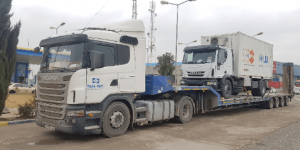 December 2017, Vuren, The Netherlands
With the purchase of a piece of land on an industrial area next to the motorway A15 we made a big step in our development.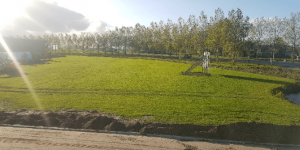 July 2018, Vuren, The Netherlands
After an extensive period of works we finished the first stage of developing our new premises. Ready to park our trucks, start an container rental service and offer lot's of storage space for big and heavy objects.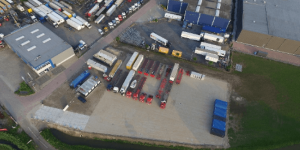 October 2018, Boom, Belgium
First Safety Trailer delivered to Atlas Copco Rental. Created out of the demand off customers we started in 2017 with an prototype on "no cure, no pay base" and developed it to a series of trailers used to make working safe for mechanics on site.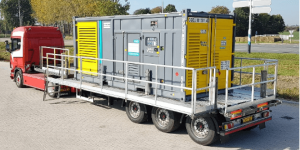 April 2019, Dordrecht, The Netherlands
Offered, arranged and managed the loading of a coaster with anchors for Norway. Including transport, lashing and supervision.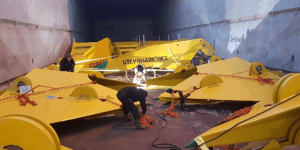 September 2019, Soroya, Norway
Together with our partner Interfracht we offered transport of 5 meter wide Windmill Foundations to an remote island north of Norway. Due to 1 lane roads and tunnels the last 100 kilometres to the ferry road transport was not possible. We managed to combine shipping and road transport in the most effective way and included the total package of service with custom formalities, craning and local transport.
Februari 2020, Katwijk, The Netherlands
After a short period of intense preparation we managed to do 12 transports across the Netherlands with an height of 5 meters. We also placed the beachhouses on their foundation at the beach.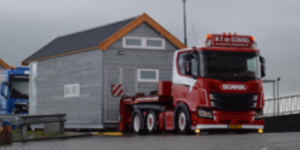 May 2020, Zoetermeer, The Netherlands
We developed, engineered and build a tailor made trailer for transport Hybrid MRI units. Light, low and full of detail to improve our clients operation.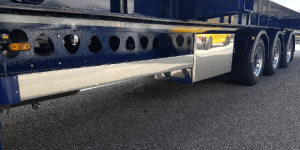 Affordable Price, Certified Forwarders